Description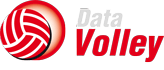 VERT Jump Monitor - From today, in our company DATA VOLLEY, you can buy a device for monitoring the jumping ability, it will be useful in every professional club.
If you are serious about sports, you must have the VERT Jump Monitor. The most advanced technology for measuring jump. See real-time analysis, stroke load and most importantly you can prevent injuries.
---
Frequently asked questions
VERT Jump Monitor, Please make sure you have an iOS device that has Bluetooth 4.0 (low energy). Here is a list of Apple devices that are compatible with VERT Monitor: iPhone 6 plus, iPhone 6, iPhone 5S, iPhone 5c, iPhone 5, iPhone 4S, iPad Air, iPad mini, iPad (3rd and 4th generation) and iPod touch (5th generation). Make sure Bluetooth is turned on.
I can't find the VERT app on the App Store?
This should be as simple as typing "VERT" in the App Store. You can also Google's "Mayfonk VERT app on iTunes".
For your convenience, here is the link: https://itunes.apple.com/us/app/vert/id750050884?mt=8
How can I turn on / off my VERT Wearable Monitor?
You will need to press the button for about 2-3 seconds, this will cause the monitor to turn on. To turn off the device you will need to press the button for about 2-3 seconds and you will see "power off" on the monitor.
Do you have the option of viewing metrics vs Imperial (inches)?
Yes, just go to the settings tab and make changes to the device measurement. When changed, the new measurement function will appear on the VERT Monitor display. It will remain in this mode until changed.
How long will VERT work when fully charged?
When fully charged (takes about 2 hours), the VERT Wearable Monitor works for about 5-7 hours
VERT Monitor
Feedback:

Karch Kiraly
Head Coach, USA Women's National Team
"VERT 
allows us to track our training loads in a way that's never been done before. It's already 
helping us train SMARTER and 
Better preserve our most precious resource: our ATHLETES and their HEALTH. "

Mary Wise
Head Coach, University of Florida
"VERT is a game changer! From beginning to international levels VERT gives us objective feedback to keep our athletes HEALTHY. "


Russ Rose
Head Coach, Penn State University
"VERT provides our program with VALUABLE information that assists us in everything from INJURY PREVENTION to player development."


Joe Sagula
Head Coach, University of North Carolina 
"VERT has had a HUGE IMPCT within our Athletic Program."

Jennifer King
Head Coach, NOVA Southeastern University
"Incorporating VERT into our program has allowed us to add a new dimension to both our TRAINING and our TEAM MARKETING."

Erik Olson
Head Coach, Central Michigan University 
"In our first week, we had a senior who reached the 10 foot market for her FIRST time in her career. Her reaction of overjoy was one to remember for the rest of MY COACHING CAREER. "

Todd Dagenais 
Head Coach, University of Central Florida
"Baseball coaches already understand the importance of" pitch counts ". Using VERT as a jump count device is saving our player's LEGS! "

Hugh McCutcheon
Head Coach, University of Minnesota 
"VERT has become an INTEGRAL part of our training. It's the BEST product we've ever used to monitor athlete workload, improvement, and performance. "

 Ruth N. Nelson
Founder, BYOP® Bring Your Own Parent 
"VERT is the BEST device to easily test your jumping ability, track each athlete's progress and provide immediate feedback NO MATTER THE AGE… even a 5-year old jumps 14.3."